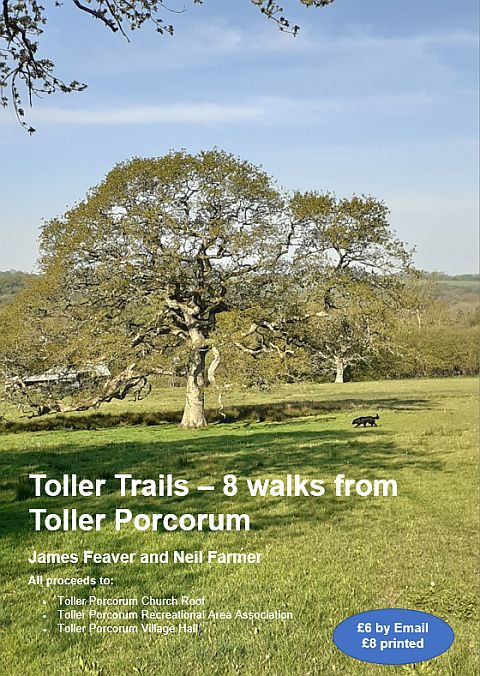 During April and May of 2020 a booklet of walks from Toller was produced. Its aim was to share a range of walks with other Toller residents – recent and longer term, younger and older. It also raised a total of £408 for three local good causes:
Toller Porcorum Church Roof
Toller Porcorum Recreational Area Association (Registered charity number 1104255)
Toller Porcorum Village Hall (Registered charity number 203182)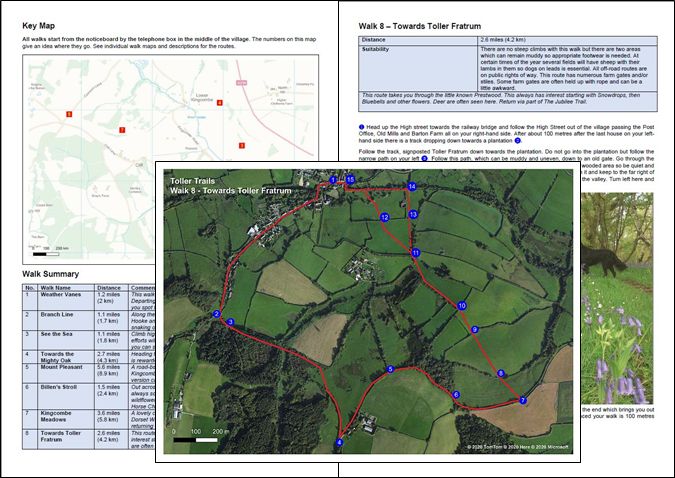 It is now available for free download here as a PDF file (10 MB). It has been arranged so you can print out an individual walk to take with you. It provides a map and accompanying directions. All walks start from the noticeboard by the telephone box.