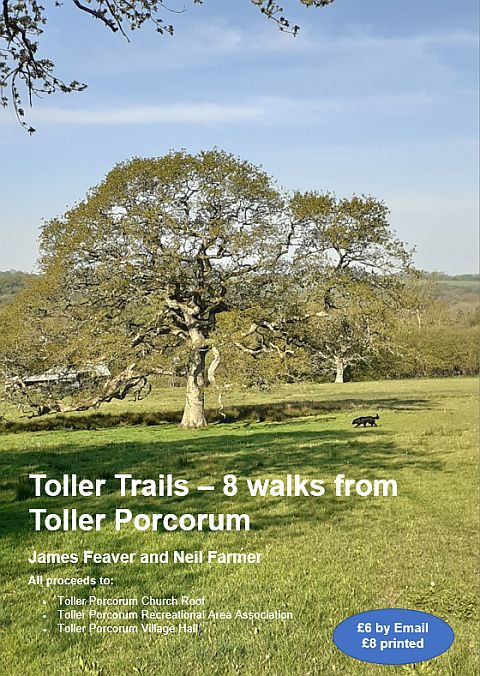 A booklet of walks from Toller has been written and produced by keen walkers James Feaver and Neil Farmer in April and May of 2020 during the Coronavirus pandemic. Its aim is to share a range of walks with other Toller residents – recent and longer term, younger and older. It also hopes to raise funds for three local good causes whose own fundraising efforts will be severely impacted at this time:
Toller Porcorum Church Roof
Toller Porcorum Recreational Area Association (Registered charity number 1104255)
Toller Porcorum Village Hall (Registered charity number 203182)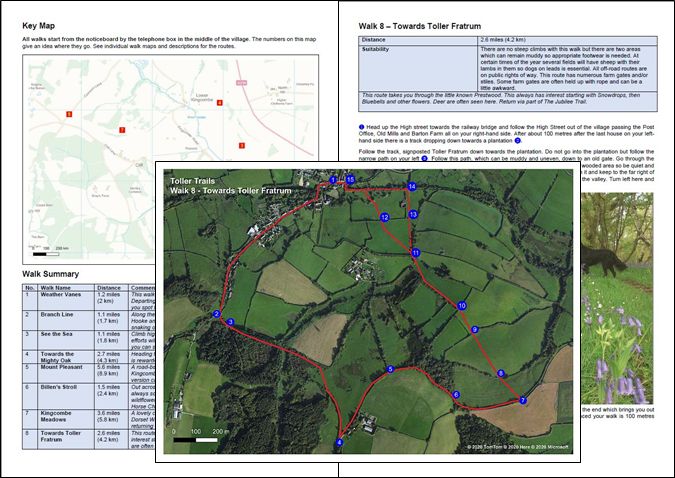 The booklet is being distributed primarily in electronic format (PDF file). It has been arranged so you can print out an individual walk to take with you. We provide a map and accompanying directions. All walks start from the noticeboard by the telephone box.
What Buyers are Saying
Great idea. Well done James and Neil. Always exciting to find new walks in such a beautiful area.
Good effort, it looks smart.
Looks brilliant.
Super idea.
Brilliant.
Buying an Electronic Copy (Online)
We are primarily selling the walks booklet in electronic format (a PDF file) for you to view on your device and print out walks as you need them. The cost of the booklet sent by email is £6. Please complete the below form to order your copy. You will receive automatically a reply with details of how to pay (PayPal, bank transfer or cheque). Once we receive your payment, we will email your copy to you. The full £6 will be shared between the three local good causes.
Buying a Paper Copy
A limited number of copies will be printed (home printer so not the best quality) and sold in Toller Post Office. These are now being sold at £8 with £2 for printing costs. The remaining £6 will be shared between the three local good causes.
Enquiries
If you have any questions regarding the booklet please email me.